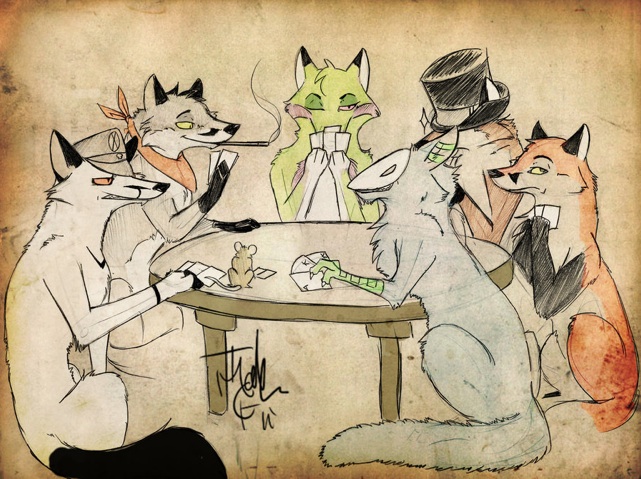 Like most pros, the six weeks of June/July encompassing the WSOP are my favourite on the poker calendar. Unlike most pros, however, I like them because I don't go to Vegas. Many of you probably view this decision as crazy but I truly see little merit to the alternative. Last year, I wrote the blog "Social Contagion and Why I am not Going to Vegas" in which I compared poker players to lemmings, hell bent on annual Vegas campaigns despite that, for most of them, they are completely at odds with Kelly Criterion.
Otherwise responsible players who rightly treat themselves and their poker enterprises as the small to medium sized businesses that they are seem to have a blind spot when it comes to the sham glamour and parlous allure of Paradise, the Rio and adorning oneself with the most raffish of wrist candy. However, this year, Irish poker players are more numerous and more rolled than ever before yet fewer of them are heading to the desert and those that are are limiting their visit to a fortnight around the Main Event. Why? I'd like to think that they have collectively copped themselves on to some financial realities.
Expenses for a Vegas trip are massive. Sharing your edge with a backer (while being a responsible decision) undermines your hourly. The variance of huge field tournaments is astronomical, even if they are donkfests. The missed opportunity of grinding online during the softest time of the year is not insignificant (On average, I make almost a quarter of my annual profit in that 6-week period each year – In fact, I have not booked a single losing day yet this month!).
To be fair, the Main Event is the nuts –  a big buy-in event in which pros can righty expect 50-100% returns long-term. Sure, there will never be enough of them to actualise your edge but there is no other single tournament where your expectation is $5K-$10K, offering up a $250-$500 hourly. I get the inclination to be part of the big dance and Day 1 of the Main Event is literally the only time when I envy those who have made the pilgrimage. I'm sure there's a buzz in the room like no other and I do hope to experience it one day.
For now though, I am more than content to put in the online grind. A cricket match one day a week keeps the cabin-fever at bay, the World Cup games are the perfect poker concomitant and my recent trip to the UKIPT/Estrellas Marbella has me feeling well rested and fresh for some long sessions. You still think I'm crazy? Yeah, crazy like a fox.